LAST UPDATED: March 19th, 2021
We all have some part of our body we would like to change.
Women usually want better legs or thinner thighs.
On the other hand, men want to get rid of belly fat and increase their biceps.
But, there is one more "critical area" that brings discomfort in many men's lives.
That's man chest fat or man boobs (aka moobs).
So, if you want to learn how to get rid of man boobs, keep reading this article.
Let's first explain how you end up with man boobs, and then more importantly how to solve this problem.
What causes man boobs?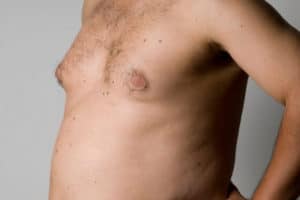 There are 3 reasons why man boobs may look like female breasts, instead of being flat and shaped.
Reason #1 – High percentage of body fat (adipomastia)
When you eat fat your body stores it.
And how it stores it depends on your genetics.
Some people have good genes and no matter how much fat they eat they are skinny.
However, the rest of us isn't that lucky.
So, if you have extra body fat on your chest you can thank genetics.
But, if you eat too much fat and your body can't store all of that properly, some of it ends up on your chest, regardless of genetics.
In that case, we are talking about adipomastia or lipomastia. (1)
That's why you should decrease the amount of fat you intake.
Reason #2 – Gynecomastia
Gynecomastia is the medical term for man bobs and it differs from adipomastia or the existence of fat on the chest. (2)
Gynecomastia appears because of a chest and not fat tissue, as a result to imbalanced levels of the hormones testosterone and estrogen.
Hence, it is most common among middle-aged men and teenagers.
It affects 30% of men and there are mild and extreme cases of gynecomastia.
Gynecomastia is activated when the levels of testosterone are reduced compared to the levels of estrogen (boobs grow because of estrogen).
The causes for this reduction can be conditions that block the effects of testosterone, conditions that decrease the level of testosterone or increase the level of estrogen.
Reason #3 – Adipomastia and gynecomastia combined
The combination of adipomastia and gynecomastia can also cause man boobs.
Sometimes men have gynecomastia and an increased percentage of body fat that leads to this condition.
Anyhow, consult your doctor to determine what's your case, how bad it is, whether is adipomastia or gynecomastia, and what next.
So, how to get rid of man boobs?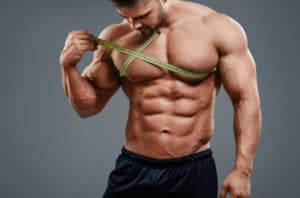 In my experience, there are 3 ways:
1. Diet and exercising
The most common cause of "moobs" is overweight and obesity. (3)
The chest mainly consists of lipids (fats), so improving your diet can significantly reduce this area.
You can't get rid of gynecomastia by improving your diet or exercising, but you can get rid of fat layers.
Therefore, if you have man boobs because of increased body fat, the solution is a simple weight loss.
Your body distributes and loses fats as it's predetermined by genetics, and that's why you need to eat healthily and exercise properly in order to lose weight or fat layers.
After a certain period of time, you will lose fat from the place you most want, in this case, your chest.
So, even though man boobs are a medical condition, they can appear as a consequence of weight gain.
How to get rid of moobs at home?
Start working out.
If you don't like exercising, start swimming.
After that, you can try paddling.
This will have a great effect on the upper part of your body.
You can start weight lifting after you get stronger and build muscles.
Regular exercising will increase the levels of testosterone.
Some of the best exercises are push-ups (diamond, dive bomber, tempo, T push up), dips, overhead press. (4)
When it comes to food, include ingredients such as spinach, cabbage, kale, broccoli, and Brussels sprouts.
The best thing to do is to eat fresh fruit and veggies, fish, lean meat, complex carbs like oat flakes, beans, and lentils.
You can read more about foods that reduce man boobs here.
And, cut down on alcohol.
Food high in zinc like oysters, walnuts, and red meat can also help the process of aromatization which turns testosterone into estrogen.
All in all, the best tips to get rid of man boobs naturally are:
Lose weight since overweight can also be the cause of enlarged breasts
Limit the intake of salts (eat fewer ingredients high in salt); excessive intake of salt can cause breast swelling
cut out unhealthy fats and sugars from your diet
limit the intake of alcohol
don't use drugs (one of the many side effects drugs bring is gynecomastia)
exercise
2. Visit your doctor
Generally speaking, gynecomastia isn't a serious health problem, but it can be a serious aesthetic problem that leads to emotional and psychological issues.
Also, men and boys with gynecomastia can sometimes have chest pain and they can feel discomfort.
Gynecomastia can sometimes simply disappear.
But, if you continue having this problem and your boobs keep increasing, some medicine or surgery can help you.
Nevertheless, the best thing to do is to consult your doctor for any concern.
If the reason for your gynecomastia is a health issue, then treatment can help you.
3. Using supplements
Using some natural supplements can also help you tackle this problem. (5)
These supplements mainly increase testosterone levels and help your body burn chest fat.
And the best supplement is Gynectrol.
Gynectrol Review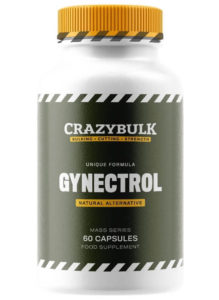 Gynectrol helps you reduce man boobs thanks to the mix of natural ingredients.
These ingredients will reduce the level of estrogen in your body, raise the level of testosterone and destroy fat cells in your chest.
You can see every ingredient explained below.
Gynectrol ingredients:
Chromium – natural fat burner, basically converts fat into energy
Caffeine – combined with other ingredients helps you maximize burning fat in your chest
Guggulsterones – powerful natural fat burner, helps you reduce fat layers on your chest
Sclareoides – it lowers the level of estrogen and raises testosterone.
Theobromine cacao – contains the amino acid necessary for muscle gain. Also, it boosts your testosterone and magnesium.
Green tea – one of the best natural fat burners
These ingredients are backed up by science with a lot of documentation that proves that (manufacturer claim).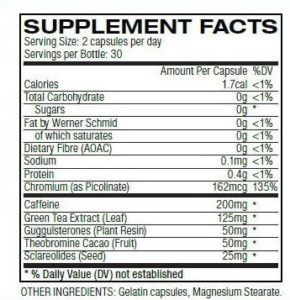 How to take Gynectrol?
You should take 2 capsules per day.
I suggest you take it half an hour before breakfast.
For best results, take it for at least 3 months.
You can see visible results already after 4 weeks.
My last client that used Gynectrol noticed an improvement just after a month and he totally got rid of man boobs in 3 months.
Gynectrol side effects and safety
Gynectrol is one of the safest supplements.
Why?
Because it is made only with natural ingredients.
There are no side effects.
Of course, if you have any doubts consult your doctor.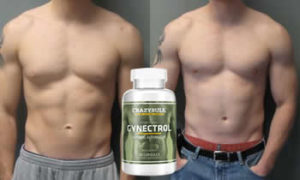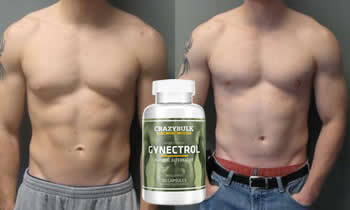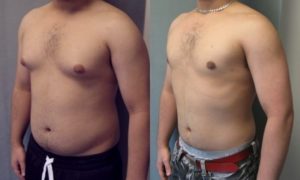 Where to buy Gynectrol?
The only place you can buy Gynectrol is on the official website.
The website is really good.
There is a bunch of information and 24/7 live support.
The price for one month supply is 61.99 $.
If you buy 2 bottles you will get one for free and a free guide for 123.98$.
That means you can start losing man boobs for only 1.33$ per day!
Also, you'll get detailed training and nutrition advice, everything you need to know about Gynecomastia.
Shipping is free over the world.
There is a 60-day money-back guarantee.
Gynectrol cons
You should take 2 capsules per day (this can be a bit boring).
The only place you can buy is on the official website
Gynectrol pros
The natural supplement, no side effects
100% getting rid of man boobs in 3 months
Affordable price, free shipping, money-back guarantee
You can read more here: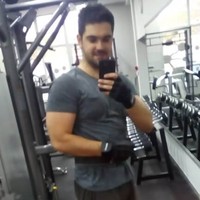 My name is Cliff and I am a personal coach, sports lover, fitness enthusiast and author of MusclesMagician. I have 15+ years of experience in fitness and bodybuilding and I want to share it with you. I am here to help you build muscles and lose fat faster.