MusclesMagician is a website about Bodybuilding, Fitness, Weight Loss and everything you need to know about how to stay healthy, handsome, and happy.
Every post written here is based on personal experience and many hours spent doing sport and research.
I try to write helpful information regarding muscle building, proper diet, and weight loss.
So, now listen very carefully:
If you have any question, suggestion or critic feel free to contact me 24/7.
I really, really appreciate your messages.
I'd really like to answer your questions.
And if I don't have the answers, I'll try to refer you to someone who does.
I have to say that the things written here aren't a substitute for medical help.
If you have any medical concern consult your doctor.
Now, a few words about me…
Muscle Magician Founder
Cliff Thomas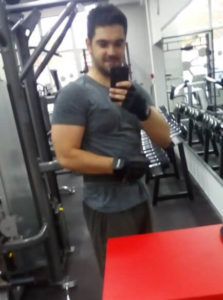 My name is Cliff and I am a personal coach, sports lover and fitness enthusiast.
I enjoy playing different sports and I am a promoter of healthy lifestyle, fitness, bodybuilding and weight loss.
I am writing articles about bodybuilding, fitness, nutrition and weight loss.
You can read more about my experience on my LinkedIn profile.