LAST UPDATED: March 8th, 2023
As I said many times before if you want to increase muscle mass and build a strong body you need to increase your testosterone. (1)
Hormone testosterone is essential when it comes to strength, libido and ripped body.
Although there are natural ways to boost your testosterone, sometimes you need to try some supplements.
And one of the best supplements is definitely Testo-Max.
Testo-Max Review:
What is Testo-Max?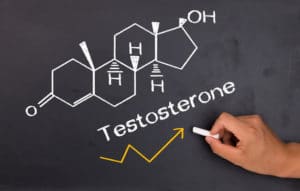 Testo-Max is a bodybuilding supplement that boosts your testosterone levels naturally.
By increasing your testosterone levels you will add muscle mass and strength.
And of course, you will boost your libido.
It is manufactured by Crazy Bulk, one of the leaders on the sports supplements market.
Testo-Max is a legal Sustanon alternative and one of the top selling natural bodybuilding supplements in the United States.
And it is one of the best legal steroids you can buy.
What is Sustanon?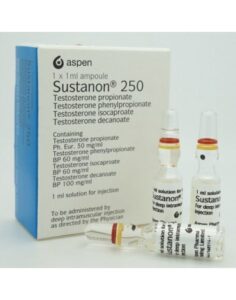 Sustanon is one of the androgen steroids with strong anabolic effects.
It is used for increasing muscle mass and strength.
But there are plenty of harmful side effects you can experience if you are using steroids.
That's why I suggest using legal Sustanon alternatives instead.
Why should you choose Testo-Max instead of Sustanon?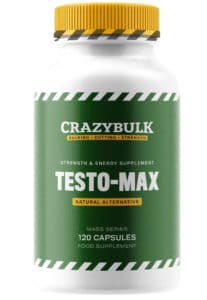 Testo-Max is testosterone booster and a natural alternative to Sustanon.
It doesn't have harmful side effects like steroids.
Maybe you won't see the results as fast as with Sustanon, but you will not endanger your health.
And that is the most important thing.
So, who should take Testo-Max?
If you want to increase your testosterone, strength, performance and muscle mass then this supplement is definitely for you.
Who shouldn't use it?
If you think you can get all these benefits overnight, forget about it.
You should work out in order to see maximum results.
How does Testo-Max work?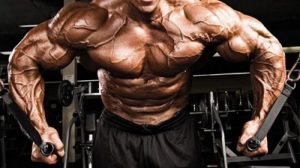 The mix of natural ingredients increases testosterone production.
Also, plant extracts improve testosterone and oxygen flow through your bloodstream.
And that is important for your strength.
Testo-Max ingredients:
Let's see what is hiding behind the Testo-Max label.
As I said Testo-Max is made only of natural ingredients.
Here is the complete list of the ingredients:
D-aspartic acid – an amino acid that boosts testosterone production for 50%
Nettle leaf extract – improves testosterone flow through your bloodstream
Panax Ginseng – a plant extract that increases your libido and carries oxygen to your muscles
Fenugreek – a herb that blocks the estrogen production and increases your strength
Zinc – one of the best minerals for testosterone
Magnesium – important for testosterone and recovery, boosts energy levels
Vitamin D3 – Vitamin D improves your immune system
B complex – B6 vitamin protects your muscles, nerves, and immune system
Boron – a testosterone boosting mineral
Bioperine – helps other ingredients to absorb better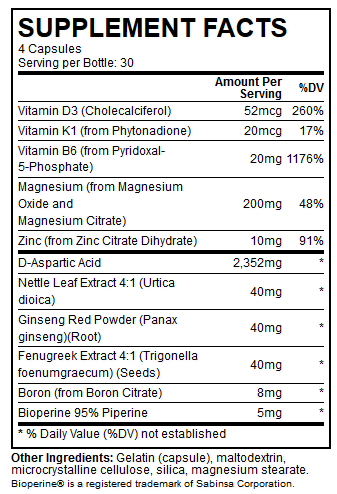 How to take Testo-Max?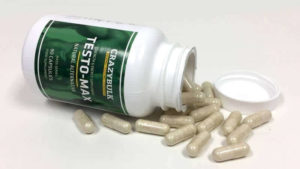 You should take 4 capsules per day.
The best time to take capsules is 20 minutes before breakfast.
The recommended cycle is 2 months on and 1.5 weeks off.
Also, you should take Testo-Max even on your rest days (when you aren't working out).
I used Testo-Max for 2 cycles.
Is Testo-Max safe?
Due to its natural ingredients, it's safe.
Nevertheless, you may sometimes feel harder erections and increased hunger.
But those are positive side effects, bro.
Of course, if you have any concerns, consult your doctor first.
Check the label if you are allergic to some ingredients.
Testo-Max: Customer Reviews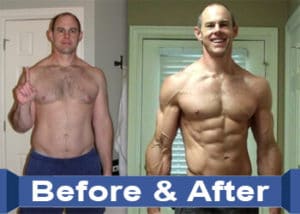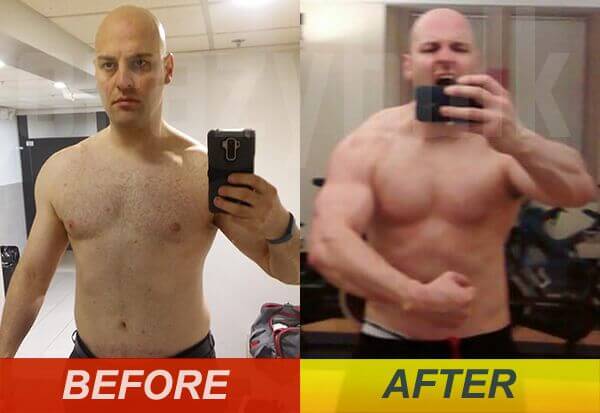 Here you can see some of the comments: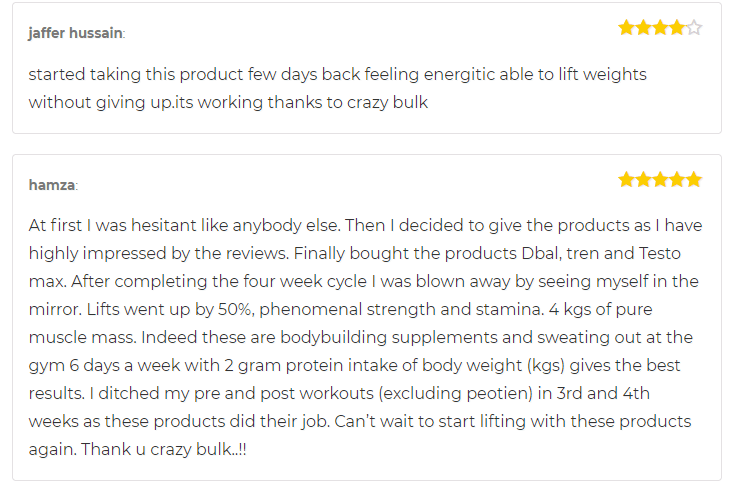 Testo-Max vs Testogen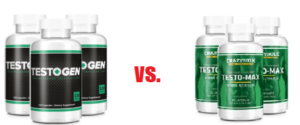 Testo-Max is better, in my opinion.
It works faster and you will be able to gain more muscles.
Testo-Max Review – Where to Buy and Check the Price:
One bottle costs 59.99$.
The best deal is:
2 bottles + 1 free + free workout and diet plan for 119.98 $.
And the price for 3 bottles + 1 free + free book for 179.98 $.
Shipping is free all over the world.
You get a 60-day money-back guarantee.
So, you can try this product without a risk.
VISIT THE OFFICIAL TESTO-MAX WEBSITE
Also, you can buy Testo-Max as a stack offer.
You can save a lot of money if you buy the stack.
Testo-Max is stacked with several other natural supplements that will help you maximize your results.
Testo-Max Review – bottom line: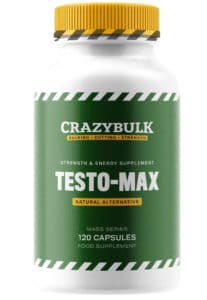 To answer the question in the title:
Testo-Max is the best legal Sustanon alternative you can find.
It is definitely one of the best testosterone boosters on the market.
This is safe, made of natural ingredients, and effective.
Testo-Max will increase testosterone levels important for strong and muscular body.
There are no side effects (if you have any concerns consult your doctor) and it is affordable.
Also, it is one of the supplements you should use to increase your strength.
Here you can check Testo-Max benefits, pros and cons:
Cons:
You should take 4 capsules per day
You should use it for a longer period
Pros:
You will gain muscle mass and strength faster
You will boost your testosterone levels
Your libido will skyrocket
You will recover faster after a hard workout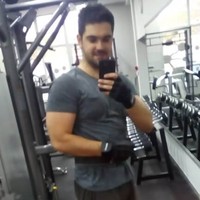 My name is Cliff and I am a personal coach, sports lover, fitness enthusiast and author of MusclesMagician. I have 15+ years of experience in fitness and bodybuilding and I want to share it with you. I am here to help you build muscles and lose fat faster.