LAST UPDATED: March 29th, 2022
I've pointed out the importance of testosterone in several articles so far.
It's the most important male hormone indeed.
Testosterone is responsible for your muscle mass, libido, strength, endurance, secondary sex characteristics. (1)
And it's absolutely necessary if you want to gain muscle mass.
I already wrote about ways to boost your testosterone naturally, the best testosterone boosting foods, the best exercises to boost your testosterone levels, and the best testosterone supplements.
So, in this article, you can read about the most common signs of low testosterone levels.
When the levels of testosterone are lower than 300 nanograms per deciliter it's considered to have low testosterone levels.
The levels of this male hormone drop naturally as we age, but on top of that, there are some things that affect testosterone negatively.
Things that can have a bad impact on your testosterone levels besides testicular diseases are obesity, physical inactivity, stress, alcohol.
9 signs of low testosterone in men: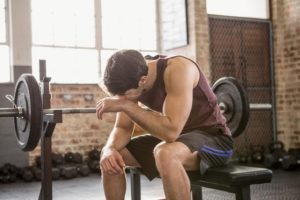 1. Low libido
Low sex drive can be caused by stress, lack of sleep, hormonal problems, and bad diet.
But, the most significant and obvious sign of low libido is low testosterone.
Find out how to boost your libido naturally here.
2. Erectile dysfunction
To have a strong erection you need to have good blood flow, circulation, normal sensitivity, and a sex drive.
Testosterone is responsible for all the above mentioned.
If the testosterone levels aren't high enough, you need to find a way to increase them.
3. Being overweight
Overweight men have lower testosterone levels which happen as a consequence of the decreased protein levels that testosterone binds to.
Four out of ten overweight men have a problem with the testosterone levels.
So, if you want to increase your testosterone, you need to lose weight.
4. Sleeping problems
When the levels of testosterone are low you might have some difficulties sleeping.
Bad dreams and finding it hard to relax can make you feel exhausted and dissatisfied.
5. Tiredness
If you are very tired after your meals, you aren't motivated, and constantly sleepy at work or during the day, you probably have lower testosterone levels than usual.
6. A lack of concentration
If you have low testosterone levels you might experience memory problems since testosterone is responsible for your concentration.
Men who have this problem claim that they are often forgetful and not focused enough in conversations.
It can be a big problem to do your daily activities and that's why you need to increase the testosterone levels.
7. Less body hair
A lack of testosterone can cause facial hair loss and body hair loss which means fewer hairs on your face, arms, lower legs and genitals.
8. Losing muscle mass
This is one of the most common signs of low testosterone.
Increased testosterone levels allow your body to be in an anabolic condition, i.e. a process in which muscles are built.
That means that your body will form processes that stop the reduction of muscles by producing proteins.
When the testosterone levels drop, your body is in a catabolic condition which breaks down muscle tissue.
You can spot this if you go to the gym regularly and despite working hard your muscles decrease.
9. Man boobs
Increased man boobs are caused by a condition called gynecomastia.
This happens when a man has a low production of testosterone which causes the growth of the male breast.
So, how to boost testosterone?
There are different things you can do in order to boost your testosterone.
Exercising is one of those things.
Also, you should eat foods that boost testosterone.
Moreover, the intake of certain vitamins and minerals can boost your testosterone, too.
Actually, the best way to boost your testosterone level faster is to take supplements made of vitamins, minerals, and plant extracts.
The best natural supplement for that is Testo Prime.
You can read more here:
Testo Prime Review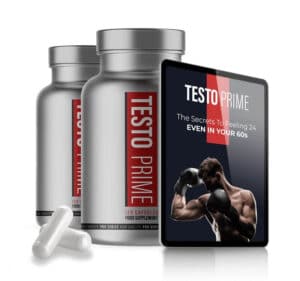 How does Testo Prime work?
The mix of natural ingredients will increase testosterone levels in your bloodstream.
Also, Testo Prime boosts protein synthesis important for muscle growth.
Furthermore, it will boost your focus and energy.
Testo Prime is especially effective if you are constantly tired and stressed.
What separates Testo Prime from other test boosters are its clinically tested, proved testosterone-boosting ingredients.
Testo Prime is the best testosterone booster on the market. (3)
Testo Prime ingredients
It's made of 12 clinically-tested ingredients:
Ashwagandha extract – clinically tested ingredient, that boosts testosterone, energy, focus, and endurance. Also improves sleep quality, reduces stress, and boosts metabolism.
Panax Ginseng – a plant extract that increases your libido and carries oxygen to your muscles, so improves endurance and reduces fatigue
Fenugreek– a plant extract that blocks estrogen production, boosts libido, and increases your strength
D-aspartic acid – an amino acid that boosts testosterone production by 50%
Green tea – helps maintain testosterone levels, speeds up the metabolism
Pomegranate extract – improves sexual performance and increases penis blood flow, reduces fatigue
Vitamin D – also increases the levels of testosterone and your libido. Improves your immune system.
Zinc – vitally important for the excretion of testosterone. Best testosterone boosting mineral.
B5 vitamin– converts fat layers into energy.
B6 vitamin – by stimulating the androgen receptors in your body, vitamin B6 signals the testicles to produce more testosterone.
Garlic extract – boosts T levels, overall health, and metabolism. Don't worry, your breath isn't going to be bad.
Black pepper (piperine) – helps all the above-mentioned ingredients to be absorbed well.
How to take Testo Prime?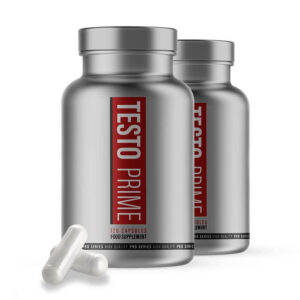 You should take 4 capsules per day.
Take it in the morning, before breakfast.
Take capsules with 2 glasses of water.
How long to use Testo Prime?
You don't need to cycle it.
You can see the first results within a few weeks.
For the best results, I suggest you use it for 3 -6 months.
Testo Prime results
Here you can see results and comments from people that used this supplement: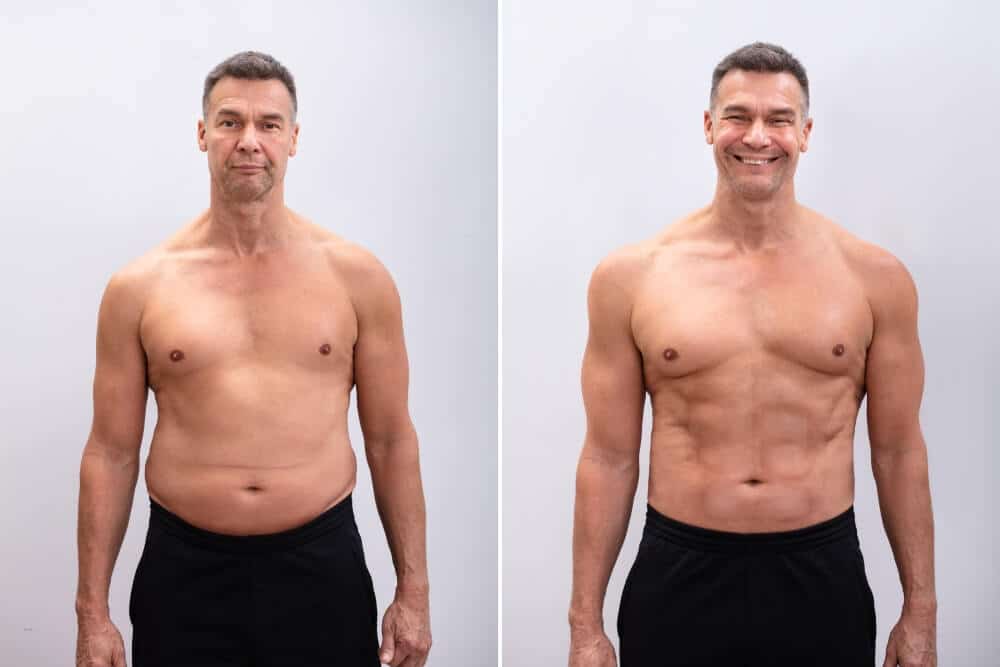 Is this a safe supplement?
There are no side effects.
This is a safe natural supplement.
Testo Prime is a prescription-free supplement.
Of course, check the ingredients before using Testo Prime if you are allergic to something.
Also, consult your doctor if you are using other medications.
Where to buy Testo Prime?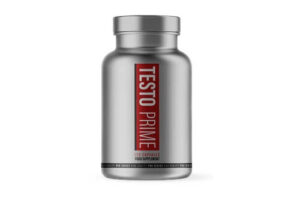 As I said Testo Prime is prescription free.
You can buy it only on the official website.
The price for a month supply (120 capsules) is 59.99$.
If you want to save money you can buy 2 bottles for 119.99$ and you will get another one for free.
Or you can buy 3 bottles, get 3 more for free for 179.99$.
So, you can start boosting your testosterone for only 1.33$ per day.
And that is far less than things that lower your testosterone, like junk foods, alcohol.
Furthermore, you will get a lifetime money-back guarantee.
You can return the product anytime if you are not satisfied with the results.
Shipping is free.
You can read more here.
Signs of Low Testosterone – Bottom Line:
The most common signs of low testosterone levels are:
ED, Low libido
Obesity, man boobs, losing muscle mass
Tiredness, sleeping problems, less body hair
The best ways to boost your testosterone are eating quality foods, working out, weightlifting and sleeping well.
If you want to use supplements I suggest Testo Prime.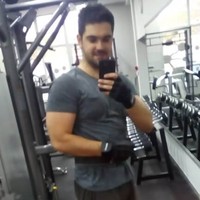 My name is Cliff and I am a personal coach, sports lover, fitness enthusiast and author of MusclesMagician. I have 15+ years of experience in fitness and bodybuilding and I want to share it with you. I am here to help you build muscles and lose fat faster.