LAST UPDATED: March 31st, 2021
You know every now and then I have some clients at the gym with low self-confidence.
Self-confidence often depends on your shape.
And your libido too.
The libido is often related to your muscles.
Why is it related?
Well, when you are overweight or out of shape you may have problems with your libido too.
And when you exercise you have more testosterone and libido.
So, how to boost your libido naturally?
You will see what are the best things you should try to boost your libido naturally. (1)
This way you will have more testosterone, self-confidence and muscles.
Guys, before you start feeling desperate about low libido, let me tell you that there are many ingredients and recipes that you can try to boost your libido and improve your sex life.
8 Best ways to boost libido naturally:
1. Start exercising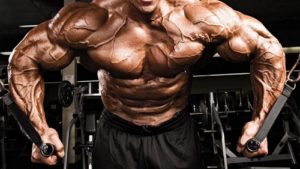 The best thing you can do for your libido an overall health.
Occasional fasting combined with short but intensive workout program can boost the testosterone level and improve your libido because of the production of insulin, leptin, adiponectin, and glucagon peptides.
If you eat a meal high in whey after training you can boost the effects of your exercising.
Bear in mind that hormones that are produced when you are hungry have the opposite effect on your testosterone level and libido.
If you think your testosterone levels might be low, weightlifting is one of the best ways to naturally force your glands to produce this hormone. (2)
Read more about the best exercises for libido here.
2. Eat fruits that boost libido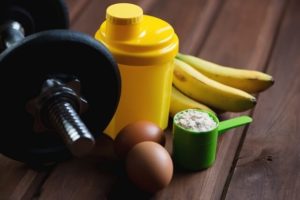 Fig, banana, and avocado boost your libido and they are known as aphrodisiacs.
Figs are effective when it comes to boosting men and women's libido because they are high in amino acids (phenylalanine, threonine, and tryptophan).
Amino acids have a vital role in many processes that take place in your body and they help you maintain normal sex functions and boost sex stamina.
Avocado is also great for your sex drive since it's high in folic acid which gives you energy.
It contains vitamin B6 that helps fight stress, gives you energy and it helps produce testosterone.
Eating a banana in the morning is an excellent way to start the day and it can help you increase your libido, too.
It contains potassium which helps regulate energy and vitamin B.
The above-mentioned fruits also have many vitamins and minerals that boost blood flow in the genitals and improve your sex life. (3)
Read more about the best libido-boosting foods here.
3. Eat dark chocolate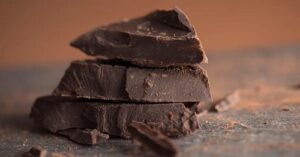 Dark chocolate boosts the release of phenylethylamine and serotonin in your body.
That works as an aphrodisiac and it improves your mood, too.
4. Improve your self-confidence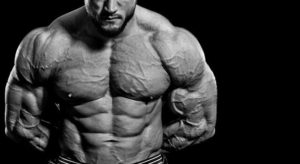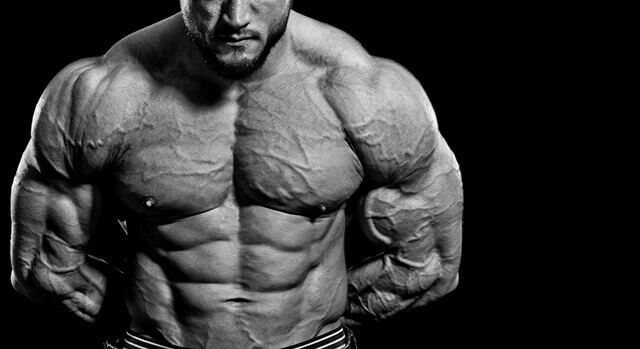 The way you feel about your body affects the way you think during sex.
Unhealthy diet and a lack of exercise can cause low self-esteem.
That can discourage you while having sex and it can stop you from enjoying it.
Change bad diet habits and start exercising and you will have more self-confidence.
5. Don't exaggerate with alcohol
Two glasses of wine per day might be too much, but one glass per day can help you relax and be more intimate with your partner.
Nevertheless, too much alcohol can make you unable to have sex and harm your erectile function.
6. Reduce stress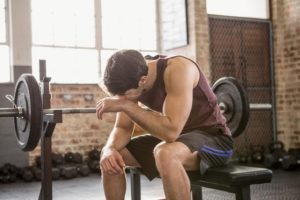 No matter how healthy you are, stress has a strong effect on your sex life.
Men sometimes use sex to relieve stress. But that can sometimes cause conflict between partners.
To have a healthy sex life you need to relieve stress.
And the best way to reduce stress is to start lifting some weights.
7. Sleep well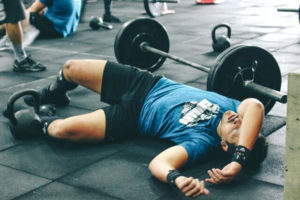 Guys that live a fast-paced life don't have time to sleep enough.
And also have little time for sex.
The modern way of living makes it hard to have a good work-life balance and that can be exhausting. So, you may have a reduced sex drive.
Increase your sex energy by drinking freshly squeezed juice whenever you can and try to eat healthy food high in proteins and low in carbs.
8. Try some natural supplements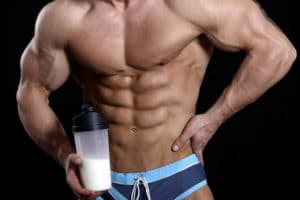 Using supplements shouldn't be your primary tactic, but some natural supplements can boost your libido.
Of course, I am using only natural supplements so I can suggest taking only natural supplements.
These supplements are made of plant extracts, amino acids, vitamins, and minerals.
If you want to read more about these supplements, click on the link below: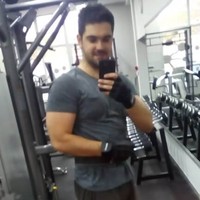 My name is Cliff and I am a personal coach, sports lover, fitness enthusiast and author of MusclesMagician. I have 15+ years of experience in fitness and bodybuilding and I want to share it with you. I am here to help you build muscles and lose fat faster.