LAST UPDATED: February 25th, 2021
Which came first: the chicken or the egg?
As you know, people have different opinions about this.
Well, the same goes for workouts for weight loss at the gym.
Some claim that cardio workout is the fastest way to get rid of unwanted fat layers.
On the other hand, others recommend to speed up your metabolism by increasing your muscle mass.
I like mixing things up.
Cardio is most certainly a good way to start losing weight.
Jogging, running or cycling are great aerobic activities which will help you melt those pounds.
But weightlifting is great too.
Nevertheless, both weightlifting and cardio exercises are most common at the gym when someone wants to lose weight, fat or man boobs. (1)
So, let see what are the best tips for workouts for weight loss at the gym.
9 Most Important Tips: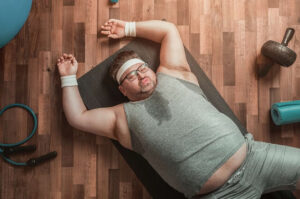 1. Learn to work out properly
You need to do 30 proper reps for the 10 reps you do wrong to make things right.
How you perform the exercises is crucial no matter if you work out alone or with a personal trainer.
It's not embarrassing to ask something you don't know.
I recommend you work out in front of the mirror or to bring someone with you to tell you if you do something wrong so that you be 100% sure you are on the right track.
Also, you can try making a video while working out and to check afterward is everything all right.
Proper working out brings you the wanted results faster and it protects you from injuries.
2. Work out at least 3 times a week
Weightlifting 3 times a week is the minimum recommended to get in a good shape.
If you prefer doing one group of muscles a day, fitness instructors suggest working out at the gym 5 times a week.
So, how I do that?
I go to the gym 5 times a week: I do 4 weightlifting workouts and 1 cardio workout (running, cycling, CrossFit).
Also, I play sports such as tennis and basketball.
If you plan on going to the gym once or twice a week don't expect great results.
As with everything in life, you need to put a lot of effort in order to succeed.
3. Work out all parts of your body
Ugh if I had a penny for every time I saw a bird leg at the gym.
The most important rule is: Don't leave out any part of your body.
It's equally important to focus on arms, legs, shoulders, back, abs, gluteus, everything, literally.
Especially on your legs since they are the foundation.
So, when you plan your workout make sure you cover all muscle groups.
You will feel better and you will make progress faster, which means you will be satisfied with what you've achieved.
4. Use different machines for working out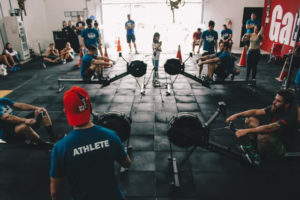 Mix things up.
It's important to use various machines.
You will make progress faster since different machines affect parts of your body differently and they define your muscles in the right way.
Besides, your daily routine will be more interesting and it won't be monotonous since you won't repeat the same exercises every day.
Going to the gym will be fun and challenging.
5. Do different exercises for the same muscle group
Basic exercises, for legs, for example like squats are great, but if you include leg press too, the results will be far better.
It's very important to have diverse exercises so that you can get better results and maintain your top form for longer.
6. Eat healthily
Weightlifting burns calories, but it's crucial to eat good, healthy food.
My rule is 50-50.
Hard training means nothing without a healthy diet.
Hence, have a balanced diet high in proteins, fibers, and good fats.
See: What to eat before, during, and after a workout.
7. Rest
Your muscles will be bigger and stronger with weightlifting, but don't forget to rest.
Your body needs a rest day to help your muscles recover and stop them from "breaking".
The days off will help your body recover, regenerate, become stronger, so you'll be ready for new challenges at your next training.
8. Don't forget cardio
If losing weight is your goal then cardio is essential.
It burns fat layers fast and it adds up to the final result you want to get with weightlifting.
To be more specific, strength workout and cardio are inseparable and the combination of these exercises is the only right way for your workout routine.
Add one only cardio workout a week: running (treadmill), stationary cycling, elliptical machine, HIIT.
That's what I do.
9. Stretching
Last but not least.
Stretch after each training.
Your muscles will form properly and you will reduce the chances of getting hurt.
If you want to lose weight faster, read more about the best natural supplements that can help you: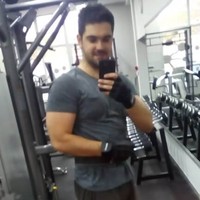 My name is Cliff and I am a personal coach, sports lover, fitness enthusiast and author of MusclesMagician. I have 15+ years of experience in fitness and bodybuilding and I want to share it with you. I am here to help you build muscles and lose fat faster.