LAST UPDATED: June 30th, 2022
If you tried to lose weight, but you couldn't do it as fast as you planned, don't worry, you aren't alone.
I have plenty of female clients that want to have a slim and toned body.
Many of them get frustrated when it comes to weight loss and they feel hopeless.
The two most important things you have to do to lose weight healthily are to exercise and have a balanced diet. (1)
Easier said than done, I know.
So, let's see how to lose weight for women.
These are the best natural tips you should follow to slim down safely.
I will divide the weight loss tips into 2 main groups – nutrition and exercising.
Best Ways to Lose Weight for Women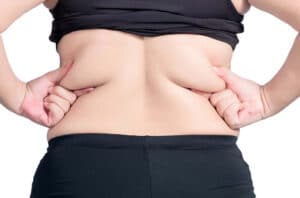 Nutrition tips to lose weight faster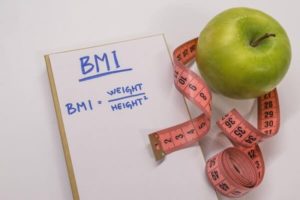 I don't need to tell you that the food you eat (or don't eat) is the #1 reason for those extra pounds.
Don't eat snacks
You should never keep cookies, chips, sweets at home.
Fill the drawers with oatmeal and other healthy groceries.
Forget about snacking during movies. Of course, if you really want to lose weight.
If you want to snack, an apple is a great choice.
Don't eat between your main meals
By this, I mean fruits and fruit juices, too.
They may be healthy but if you want to burn fat you should avoid them, since you will add more calories.
Drink water or tea, instead.
Don't drink calories
Avoid fruit juices and fruit yogurt from the supermarket.
They are full of sugar and artificial sweeteners.
And, sodas and beer are a big NO.
You don't need to eat the entire portion
Try to stop eating when you are full no matter how delicious it is. You can leave it for your next meal, but not for snacking.
If you can't accept throwing away food you will either gain extra pounds or you need to learn to cook smaller portions.
Exercising Tips to Lose Weight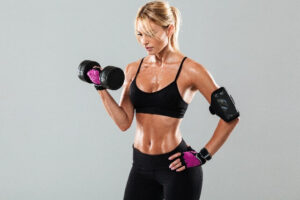 So, you see how to intake fewer calories and to eat healthy food during your weight loss process.
Now, let's see how to burn more calories.
Jogging
This is an old-school exercise.
One of the best ways to burn calories.
The good thing about running and jogging is that your body will burn calories long after you are done running.
Of course, if you are obese consult your doctor before starting working out.
Start gradually and then increase your miles after a while.
Cycling
One of the best cardio workouts.
The best exercise for your health and shape.
It will help you lose thigh fat and boost your metabolism.
Plank
Plank is one of the most effective fat-burning exercises.
Also, one of the best exercises to lose thigh fat.
Plank for about 30 secs.
When you get in better shape increase to 60 secs.
There are different variations you can try.
Squats
A superior exercise when it comes to burning thigh fat.
It includes the anterior, medial, and posterior muscles of the thigh and the butt.
It activates almost every muscle in the legs.
Make sure you squat right: legs shoulder-width apart, feet point outward.
How do I squat?
I start with stretching and warming up, then I do a few squats without a barbell.
After that I usually do 5 sets with 8 reps, slowly lifting weights until the last set when I work out with 50% of the maximum weight I can lift.
There are many variations of the squats that I will write about later, but in my opinion, the classic squat is the best.
You can do split squat, too.
You should hold the dumbbells in both hands and step forward.
Take as long a step forwards as you want to and then push back.
Beginners should do the exercise without any weight, and after a while, they can add some weight.
You can use a barbell or dumbbell, which one you prefer.
As you progress you can increase the weight you are working out with.
Push-ups
The most famous exercise in the world.
It is good for your arms, armpit, and back fat.
There are plenty of different variations you can try.
Chair dips
Dips are one of the most effective exercises you should do for your arms.
Hold your hands on the edge of the chair, keep your back straight, and dip towards the floor.
Go as low as you can.
Do 5-10 reps and 3 sets.
Pull up
This is the #1 exercise for the toned lean back.
But it is not an easy one.
How to Lose Weight Faster?
There's something else you can do to boost the weight loss process.
I am talking about a supplement that can help you lose weight faster.
Here's the kicker:
They aren't magic pills that burn all the fat or increase your lean muscles, they are an aid in addition to exercising and eating healthily.
This supplement is made only of natural ingredients.
Look:
If you are a girl that wants to reduce body fat or tone your arms and legs then the best weight loss supplement can help you.
The best natural supplement for weight loss is PhenQ.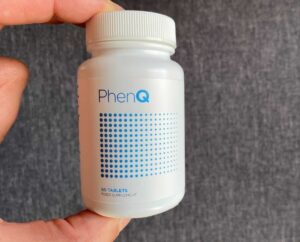 How does PhenQ work?
The ingredients in PhenQ will boost your metabolism and that leads to an increased calorie-burning rate.
Also, PhenQ is a very effective appetite suppressant that will stop binge eating and help you lose weight.
Furthermore, some ingredients in PhenQ are effective, natural fat burners.
PhenQ Ingredients
α-Lacys Reset – boosts your energy and metabolism.
Capsimax powder – this is a strong thermogenic mix of capsicum, piperine, vitamin B, and caffeine. It is a fat-burning mix.
Calcium carbonate – calcium assists your cells to store less fat and burn the stored fat.
Nopal – a plant extract that suppresses your appetite.
Caffeine – improves your mood and boosts metabolism.
Chromium picolinate – reduces hunger, boosts fat loss.
L-carnitine fumarate – turns fat stores into energy.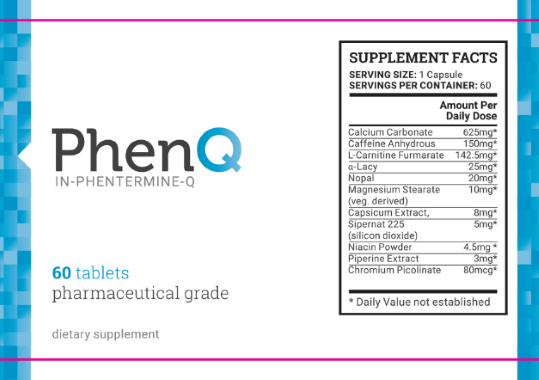 How to take PhenQ?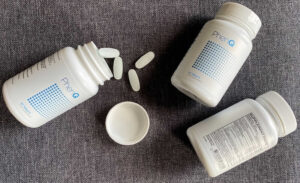 The recommended dose is 2 capsules per day.
You should take one capsule before breakfast and one before lunch.
Take it with 2 glasses of water.
I suggest to use it for 3-4 months for the best results.
PhenQ safety and side effects
Side effects are very rare with this supplement.
Generally, it is safe.
One thing you should know is that it's better to take it before 4 pm because it might be hard to fall asleep if you take it later.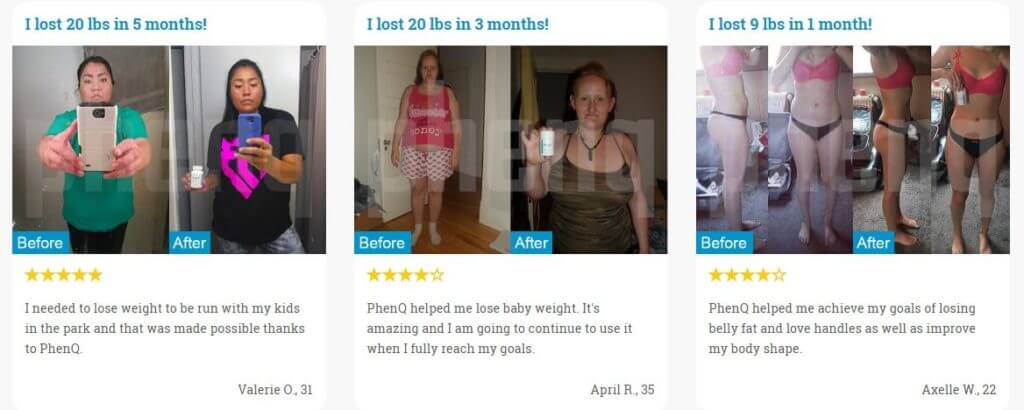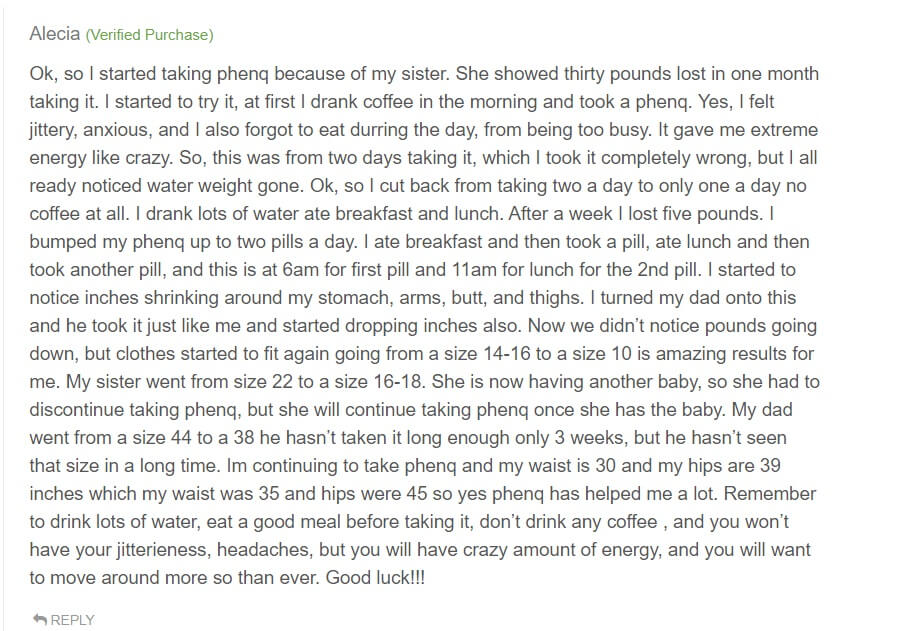 Where to buy PhenQ and price?
The only place to buy is the official website.
The website is really good and there is live support for all your questions.
One month package contains 60 capsules and it is enough for one month. The price for one bottle is 69.95$.
There's also a money-saving deal where you buy 2 bottles and you get another one for free along with a diet guide. The price is 139.95$.
You can read more about PhenQ and get a discount here.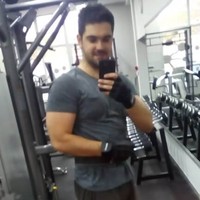 My name is Cliff and I am a personal coach, sports lover, fitness enthusiast and author of MusclesMagician. I have 15+ years of experience in fitness and bodybuilding and I want to share it with you. I am here to help you build muscles and lose fat faster.